It was the birthday of Bodhisattva Kwan-yin. She has very high honor in Buddhism. She has three folk birthdays, all by lunar calendar. They are the 19th day of the second, sixth and ninth month. Actually, there is only one day is the real birthday. First date is the date Bodhisattva Kwan-yin's real birthday. Second date is the date Bodhisattva Kwan-yin became a Bodhisattva from a nun. The 19 day of the ninth month is the date Bodhisattva Kwan-yin became a nun.
It was also my birthday. In Shanghai custom, it said that 33 years is a curse. Sam cut some sausage into 33 pieces and let me eat that at morning, a trigger to avoid 33 years problem.
For celebrate my own birthday, I invited office staffs to have noodle at lunch. We also had family dinner at Heng Long in the Plaza 66. Grandmother paid the dinner, it said that a senior arrange the birthday dinner for a 33 years young man will do good for him. In-laws gave me lucky money.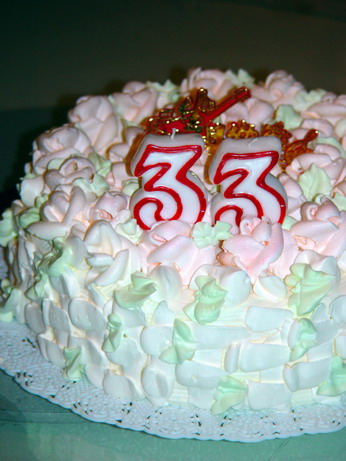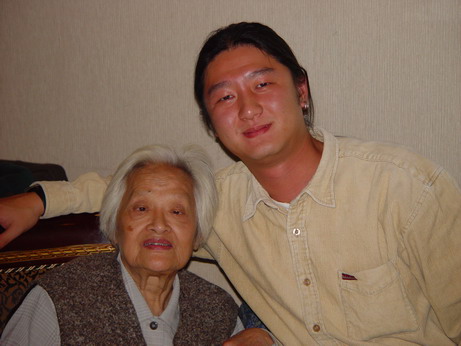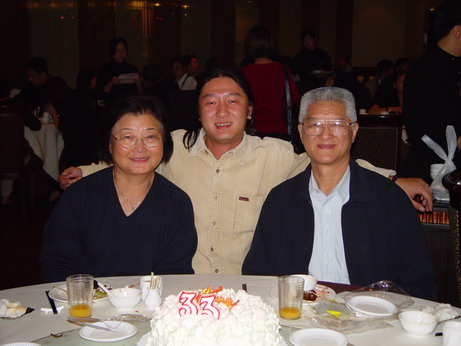 After the dinner, Sam and I brought Lara for purchasing shoes for my cousin's Thursday wedding.