Rodeo Parade
Saturday
June 21, 2003 in Reno, NV
Kitty called me at 9:00 am, she told me that it was the Annual
Reno Rodeo Parade Day. She arranged his friend Bruce to bring
me there. I quickly got up, brushed
teeth and had a quick breakfast of three fried eggs only.
We met at the lobby by 10:00 pm; the parade was not far away.
We didn't miss a lot; it was one and half hour long. There
were forty some squares past, I took pictures and video. The parade
was very interesting; people wear cow boy dressing, rode on horse
with flag handled. The youngest was a cow girl only four years
old.
Reno is very beautiful and peaceful, it is well known as The
Biggest Little City In The World.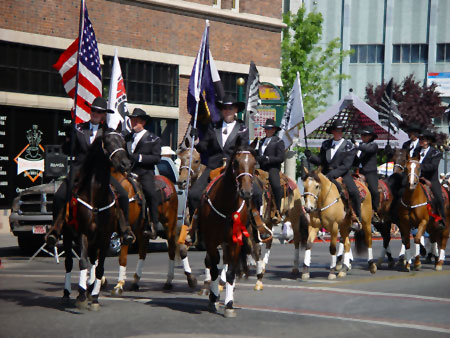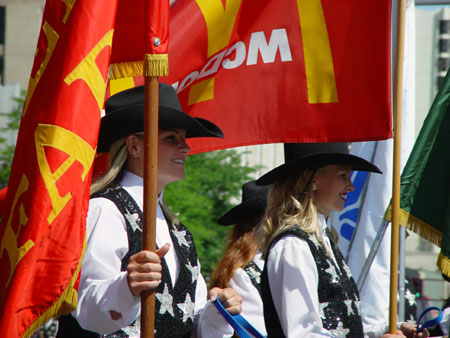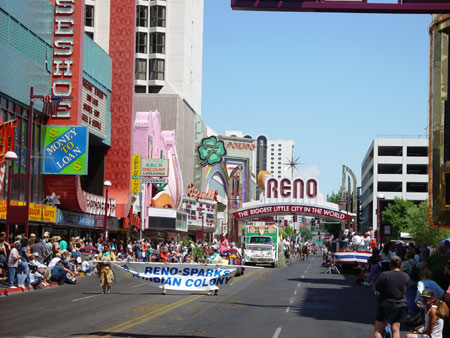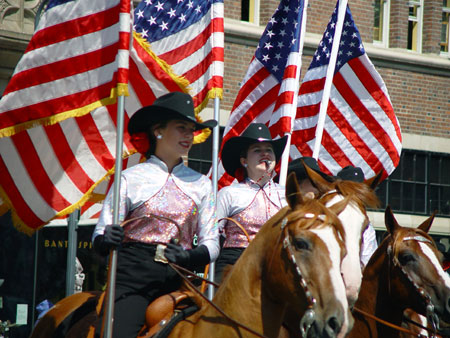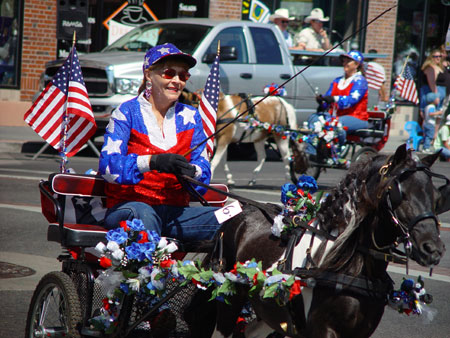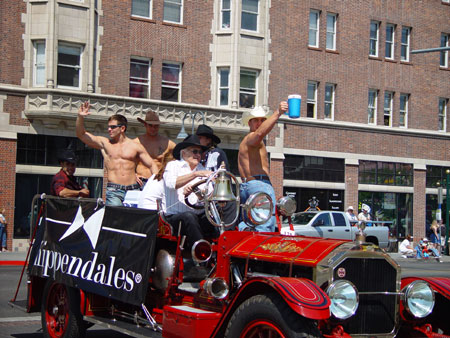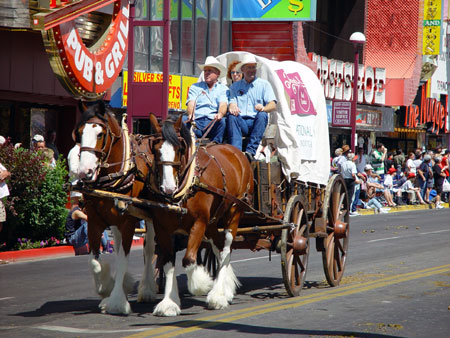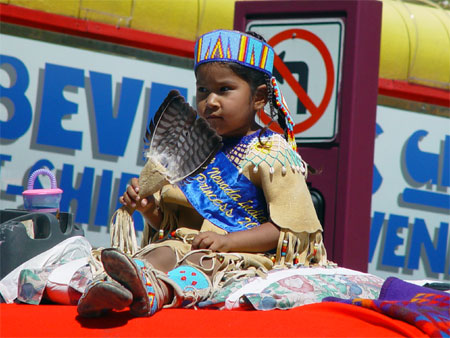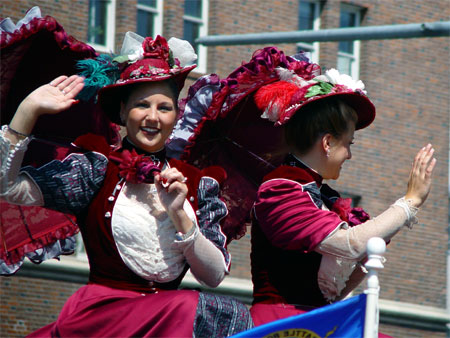 Related links:
Reno Rodeo