Freer Gallery of Art and Arthur M. Sackler Gallery, first time
Thursday, raining at evening
I got up at 7:00 am. I didn't sleep well these days and
didn't know why. I called home and Lara refused her grandma
to talk with me. She insisted grandma to read the story for her
and she's kept crying. The bad girl is.
I didn't go to work today since I had nothing to do there. I bought a new
wireless prepaid card and went online as well as I was eating breakfast. Joanne
of San Jose office wrote email to me and wanted me to confirm hotel reservation
and other issues. I called hotel to confirm the reservation and went online to
book the Hilton at San Francisco.
I left hotel almost 11:00 am and took metro directly to the Smithsonian
Station. I was going to look for the China paint at Freer Gallery,
which belongs to Smithsonian
Museum. The Freer Gallery is connected with Arthur M. Sackler Gallery, there
was some art exhibitions include China, Islam and others. I stayed at the gallery
shop for half hour and bought A Simple Monk, which is the album of Dalai Lama.
I also bought another book Music In The Sky, which is talking about the escaped
17th Karmapa. What a good books are. I also got a book at the information center
and there were some coupons inside. I found that the discount can be 20% if I
use coupon, then I decided go back and get the discount back. It was easy there,
the person just let me get refund and buy as the discounted price. I save more
than 10 dollars.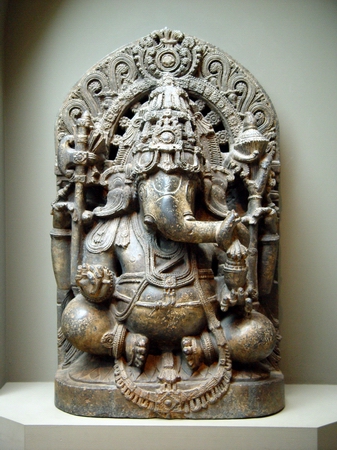 India sculpture, Sackler Gallery.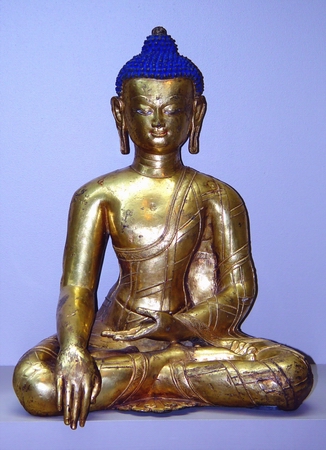 Buddha sculpture, Sackler Gallery.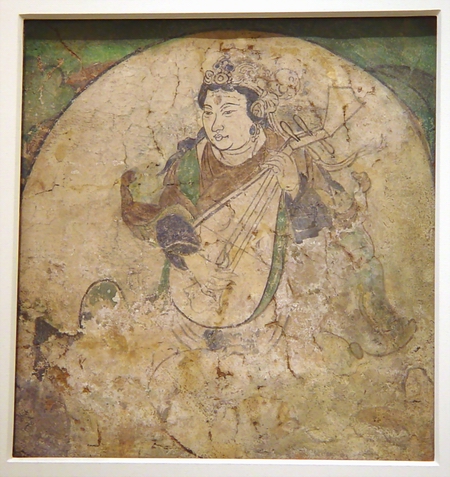 Chinese Dun Huang paint, Sackler Gallery.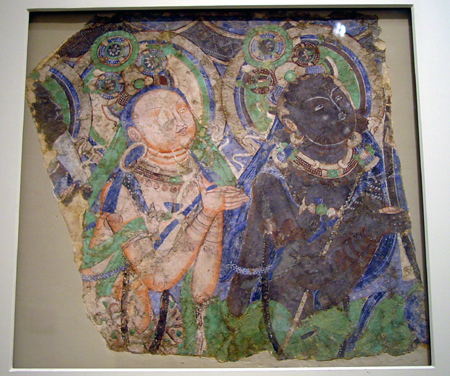 Chinese Dun Huang paint, Scakler Gallery.
I left Sackler Gallery and it was already 2:30 pm. I went to
the African Art Museum, which also belongs to Smithsonian and
just faces the Sackler Gallery.
Those two building like twin building, the same size but Sackler Gallery had
square roof and square decoration and African Art Museum has round roof and round
decoration.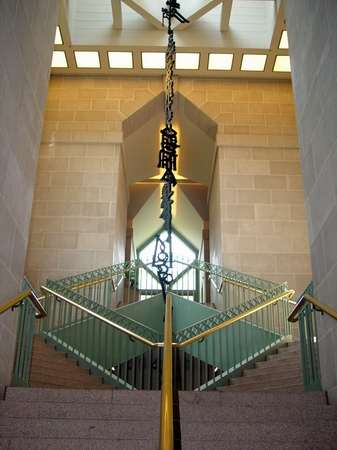 Inside Sackler Gallery.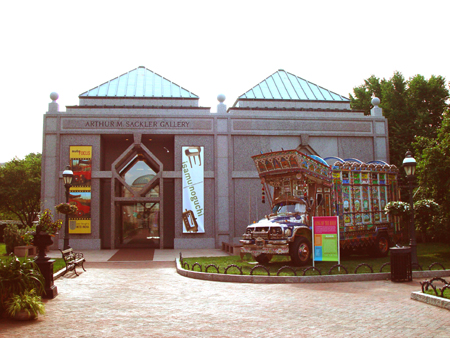 Square style designed Arthur M. Sackler Gallery. Took at the same
view point as the following picture.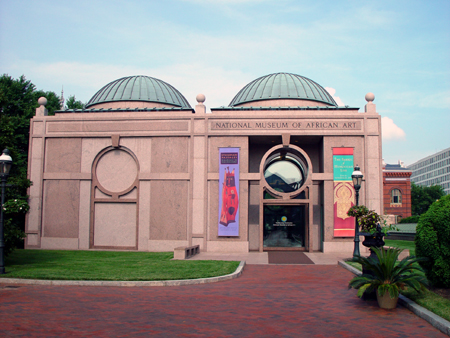 Round style designed National Museum of African Art. Took at
the same view point as the above picture.
I was really tired and missing mussel so much. There is a huge
food court at Union Station, I decided go there to have a try.
I didn't find mussel and
got Sushi as lunch.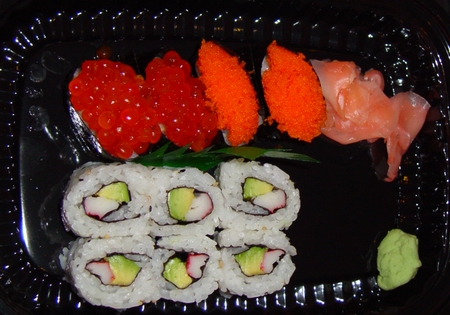 Sushi, $10.50 from the food court of the Union Station.
It was 4:00 pm after I finished my lunch, then took metro back
to the hotel. I went online, found Ben Luo and did some chat
with him.
The hair shampoo I brought this time was without the anti-dandruff
function,
it caused my scalp felt itch all the days. I couldn't stand it the went
out to buy head & shoulders without caring about the raining.
I also bought supper, which was just a salad. I walked back
to the hotel and the rain was even harder.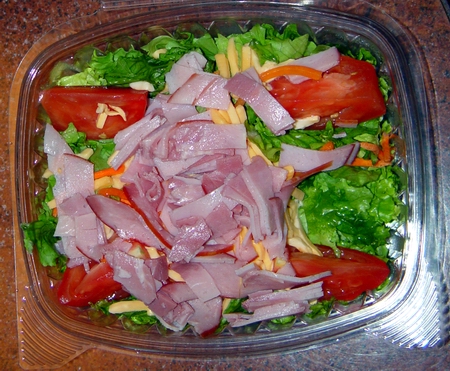 Supper, $4.99 bought from CVS.
I was updating the website whole evening. 11:33
pm, I ate the rest noodle yesterday. It was so delicious and
I even drank all the sauce off