Have Fun with Lara
Lara, Sam and I didn't get up until ten o'clock, so we decided to combine the breakfast and lunch into one. I called Zhu Qi and engaged to meet at Wang Jiao Sha, a famous dumpling restaurant at the corner of Shi Men Yi Road and Nanjing Xi Road.
We just took 15 minutes to reach the restaurant and met Zhu Qi and her daughter Xiao Xiao there. I decided to eat at the second floor. First floor is a food court and do serve cheap and not so good dumplings. Second floor is the real restaurant has the menu dishes and better dumplings. We had slat baked chicken (yan ju ji), green onion oil clam, stir-fried razor clam with pickled vegetable (xian cai cheng zi), dumpoing soup with meat and prawn inside (xia ren xiao hun tun), two sides yellow (deep fried noodle with prawn, xia ren liang mian huang) and four sets of the most famous steamed dumpling with meat and crab inside (xie feng xiao long). The steamed dumpling at the second floor has crab egg at the dumpling top, which is twice more expensive than the normal crab meat steamed dumpling at the first floor. The lunch was delicious and cost RMB 112 ($14).
We five went to Pu Dong Children's Palace. Lara and Xiao Xiao played beach simulation, family simulation and fun dazzle.
We left Zhu Qi and Xiao Xaio around 5:00 pm. We went to Carrefour for the dinner and shopping. The dinner was Japanese BBQ; we ordered steak, chicken steak, shrimp, tomato string bean and prawn, mutton steak, fish and onion. Sam was too hungry and ate a lot. The total price was RMB 212 ($26) included two cans of beer.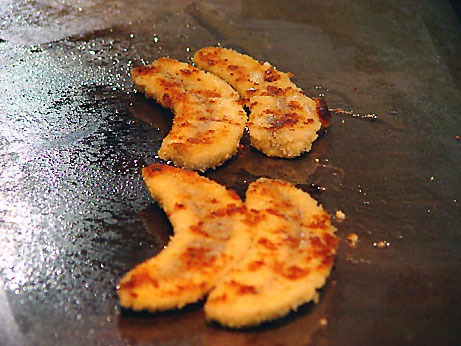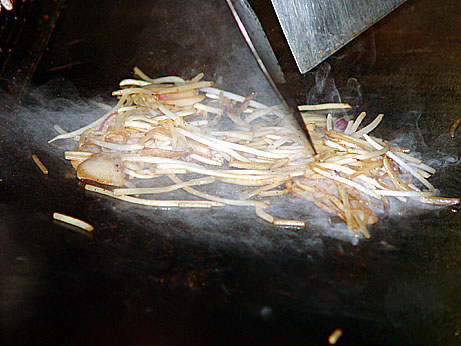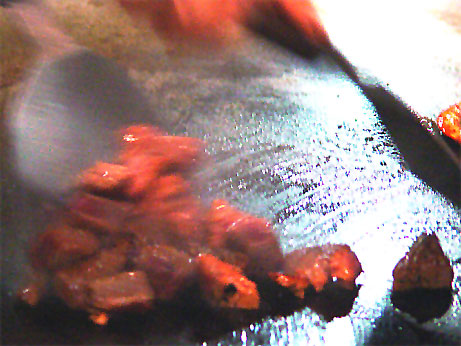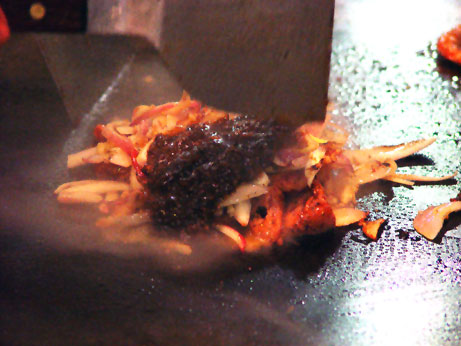 It was Halloween season; Carrefour had a lot of stuff for the holiday. We bought a wizard cap, a Halloween cup and 10 plastic ghost finger caps. We also bought diaper, shampoo, toothpaste, chocolate, brandy, cigarette, food containers for totally RMB 800 ($97).