California State
University, San Bernardino
June 27, 2003 in Los Angeles
Friday
Liu Jia arrived at 9:30 am. She drove me direct
to her university – California State University, San Bernardino.
The symbol of the university is coyote, the sculptures are at the
entrance of the university. Jia told me that the sculptures were
made by a Chinese with the price of $150,000. She also told me
that the coyotes are just at the back mountains. We visited Robert
V. Fullerton Art Museum there and watched Ancient Egyptian Collection
exhibition. Jia is familiar with Egypt philosophy;
she did the guide for me. Jia also told me that her school library
has the biggest pornographic collection in United States.
Jia brought me to a Korea restaurant; we had Tofu (bean cube) and BBQ rib there.
The food was very good. Jia sent me back around 3:30. We sat and chatted until
6:00 pm.
I called Sam at 6:00 pm. Sam and Lara already got up; we did a chat about one
hour. After that, mother in law called and also chatted about one hour. I had
dumpling as supper.
Helen was back around 8:30 pm. Sam met me online and used video conference function.
I can't set either audio or video on laptop. What I could do was that watch
the video from that part. Lara and Sam sat before the computer and typed chat
with me. I could watch them and typed also. I called Sam's mobile phone
and made a ridiculous video/audio conference.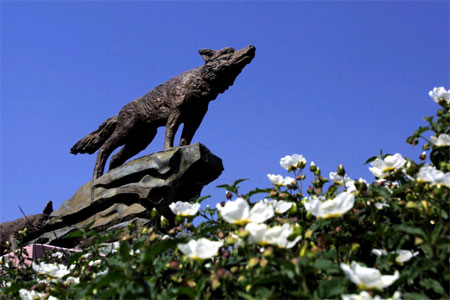 Coyote, the symbol of the university. Picture from CSUSB website.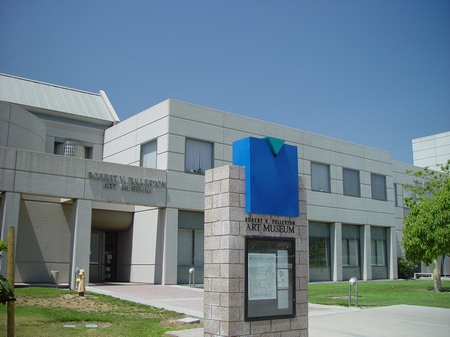 Bobert V. Fullerton Art Museum, California State University,
San Bernardino.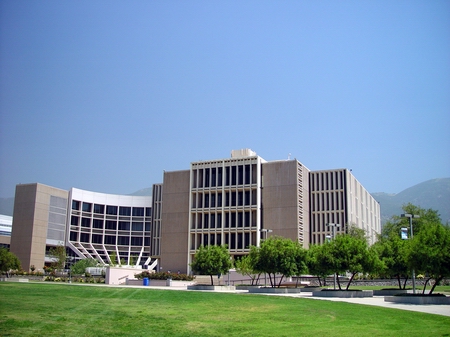 John M. Pfau Library,
California State University,
San Bernardino.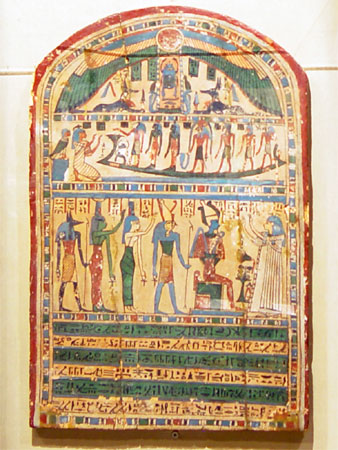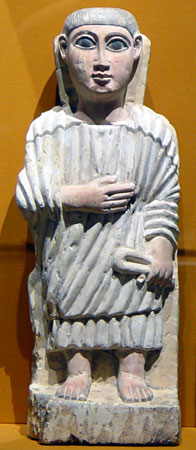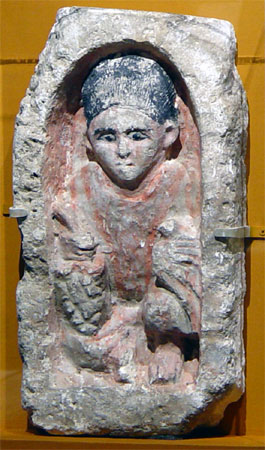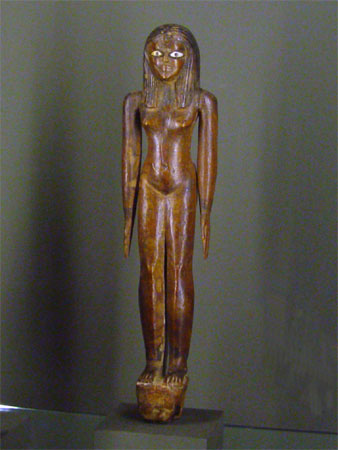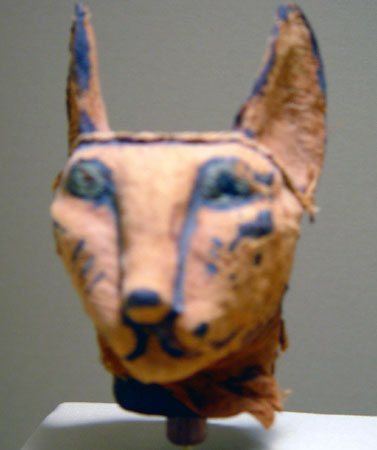 Cat mummy
head.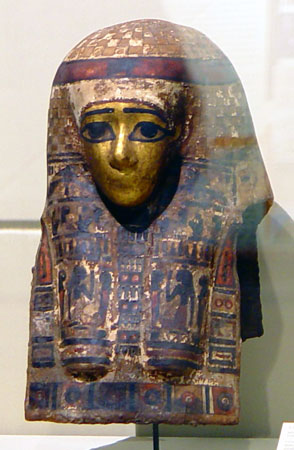 A mummy mask.

Related
links:
California State University, San Bernardino
The Robert V. Fullerton Art Museum