The Huntington
Library
June 25, 2003 in Los Angeles, CA
Wednesday
We went to The Huntington Library at 1:15 pm. Helen's
friend was already waiting for us. She came for me get discount
from the bookstore there since she has the membership card. I read
the introduction of the library. It was donated by Henry E. Huntington
and his wife Arabella D. Huntington in 1913. This library has 4,000,000
collections now and has a very fantastic garden.
We walked around in the garden. The garden is divided into several
themes include desert, Japanese, Australian, Zen and palm garden.
There are some plants I never saw anywhere else before.
I also visited gallery there, it collects some very good paints. The most famous
paintings are Jonathan Buttall: The Blue Boy and Sarah Barrett
Moulton: Pinkie.
We went to Fry's at 5:00 pm, I bought one more 128M Intelligent
Stick. Even it doesn't need card reader, but I still got
one inside package.
We had a dinner with Sam's uncle together at a Chinese
restaurant called New Island. We ordered 3 pounds shrimp, 3 pounds
crab, 3 pounds lobster, Seafood Tofu, Holothurians Chicken Soup,
Peking Rib and Mixed Vegetables.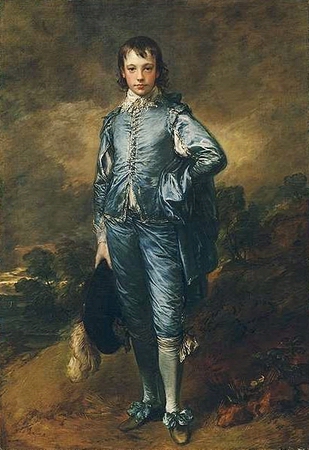 Jonathan Buttall: The Blue Boy by
Thomas Gainsborough (1727-88).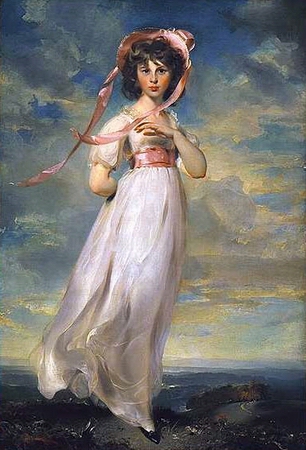 Sarah Barrett Moulton: Pinkie by
Thomas Lawrence (1769-1830).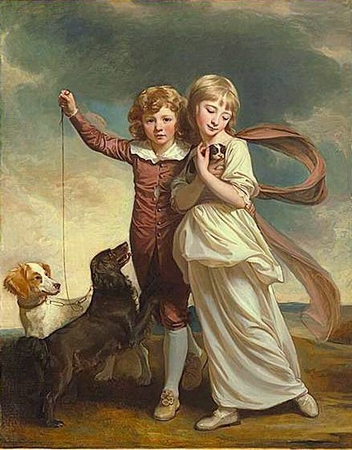 Clavering Childrenby
George Romney (1734-1802).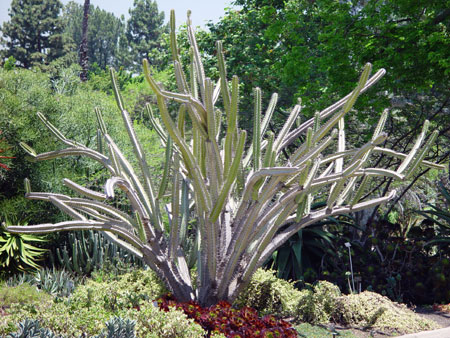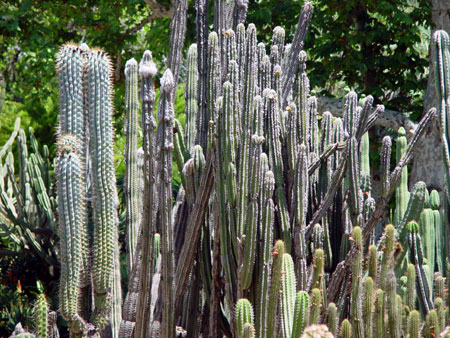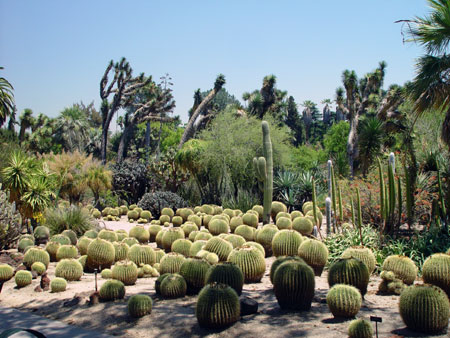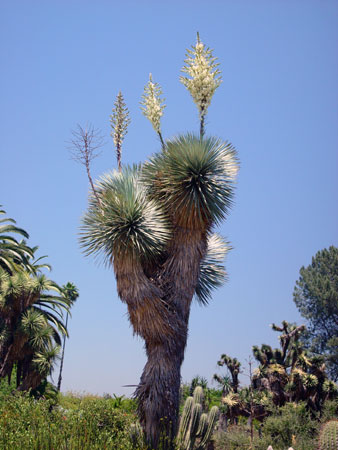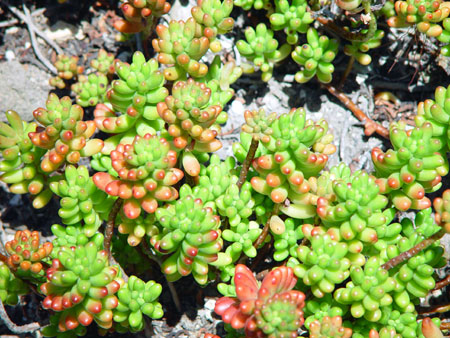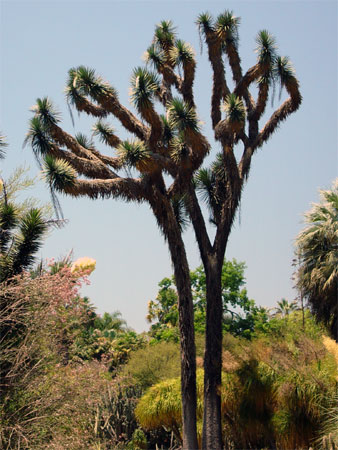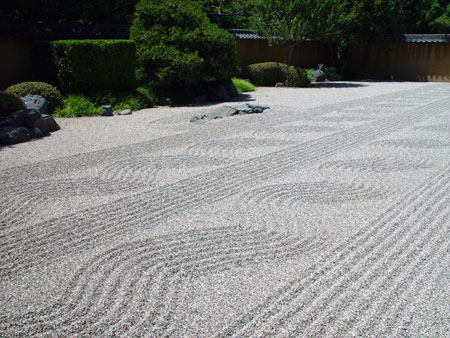 Zen Garden.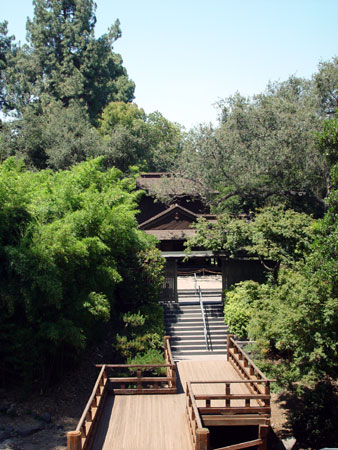 Japanese Garden.

Japanese Garden.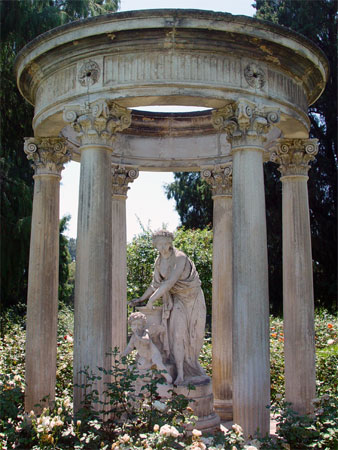 Related links:
The Huntington Library