Private flight
June 22, 2003 in Reno, NV

Sunday
From Reno south over Minden, Nevada and Bridgeport, California
to Lee Vining and Mono Lake. This is along the eastern side of
the Sierra Nevada range. We had to gain altitude from 4412 feet
above sea level at Reno to 14,500 feet above see level at Lee
Vining. From Lee Vining we turned west and crossed the Sierras
over Tioga Pass, and then went southwest to fly directly over
Yosemite Valley.
Yosemite Valley is the heart of the National Park. Then we flew
northwest to the Gold Rush country, and followed the Gold Rush
towns north, landing at Columbia to refuel. Next time we must
allow enough time to walk into town. It is preserved as a historical
Gold Rush town of the mid-19th century.
From Columbia we flew north past various Gold Rush towns in
the western foothills of the Sierras, and at Placerville, California,
we turned northeast and began climbing to cross back over the
Sierras.
We flew directly over the Squaw Valley ski area site of the
1960 Winter Olympics. We could also see Lake Tahoe off to our
right. We had seen Lake Tahoe to our right going south from Reno
several hours earlier. About 10 miles west of Reno, we called
the air traffic controllers and reported our intentions to land
in Reno. We flew over my childhood house, and landed at the Reno
airport.
The flight was exactly four hours of flying time.
– by the flight pilot Catherine
Houghton
The first time I woke up was around 2:00 am and
later on I kept woke up. I didn't get a good sleep. I even
scared by a strange dream, of course I won't write here.
I checked out and gave the follower, which I brought back from
the memorial service, to the neighbor. I had omelet at the hotel's
restaurant. I ordered vegetarian omelet, it was really bad looking
but he taste was ok.
John was waiting at the gate at 8:30 am. We went Reno Fly Service
which is inside the Reno Airport. Kitty called John and said
she is arriving in 15 minutes. John just drove me go around the
Reno Airport to have a look.
Kitty arrived as same time we go back. We walked into the Reno
Fly Service office. Kitty want us learn how to use the GPS system.
John and I got the manual of GPS and watched a training tape.
We departed at 10:00. Kitty was the pilot, John was the co-pilot
and I sat at the back seat. We flew by the Sierra Nevada and
reached the famous Yosemite National Park. We saw the three famous
waterfalls there.
Eventually, I figured out how to use GPS system. It is so easy,
pilot just need to set the angle to the target. But Kitty is
a professional pilot, she just use radio and landmark to fly.
I asked her why she doesn't use GPS; she said it will have
less fun. I really agree it.
We landed Columbia at 1:30 pm and filled the fuel. Kitty asked
me what will happen if I can't catch the flight if we go
to the town and have something there. I told her I will pay two
hundred dollars to change the following to flights. I thought
I'd rather to drive from Reno to Los Angels and refund
the tickets. Kitty said that if I do so the car dropping fee
in different cities will be five or six hundred dollars. It looked
we have to cancel the walk to the town; we went back to the plane.
We took off at almost 2:00 pm. John suggested that we fly another
route to save time. Kitty accepted the suggestion, eventually
we arrived Reno at 3:30 pm.
John quickly brought me out the Reno Fly Service, put me on
the car. Even the service is also inside the airport, but I can't
check-in directly from service. John had to drive me outside
around half airport to reach the entrance of the public terminal.
My luggage was over weighted again, but it was only 7.5 pounds.
I took something out and got pass. The big luggage would be delivered
to Los Angels without unloading at San Francisco by myself. I
took almost one hour fly from Reno to San Francisco.
When I was waiting at the San Francisco Airport, I had Japanese Garlic Beef
Rice. I also bought five discounted books, include a Teddy Bear index book,
a fantasy book, a history book, a novel about Cleopatra and a fortune teller
book.
I stayed at airport for one and half hour and one more hour
from San Francisco to Los Angels. Sam's uncle was already
waiting for me at the Los Angels Airport. He picked me and sent
me to Sam's aunt's house, which is in Pomona City.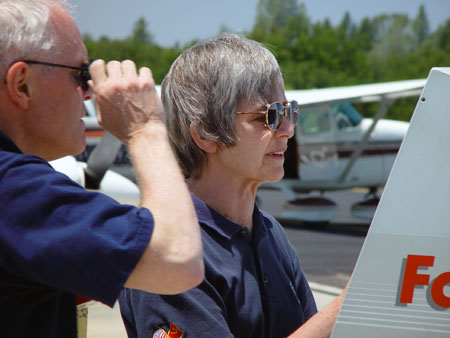 Pilot Catherine Houghton and co-pilot John Arnold.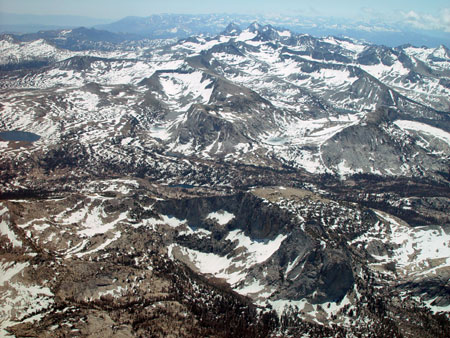 Sierra Nevada.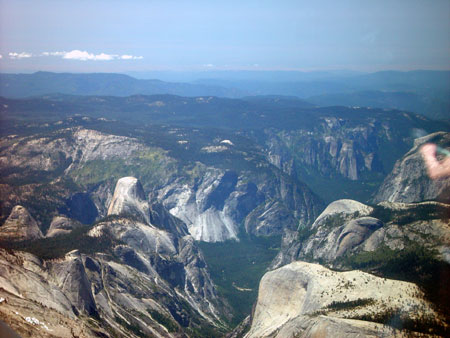 Yosemite Valley.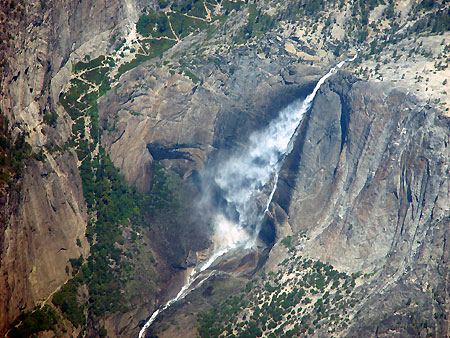 One of the three waterfalls at Yosemite.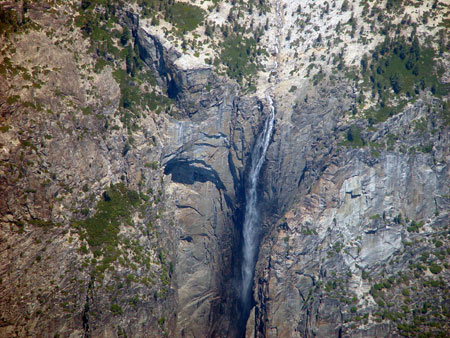 Another waterfall at Yosemite.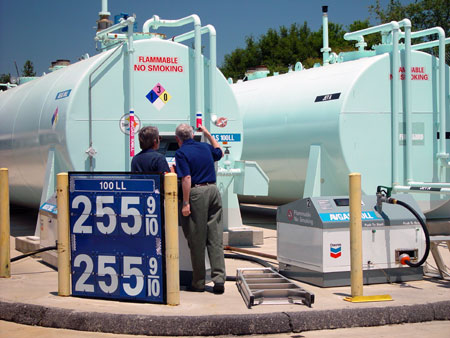 Ran out of fuel.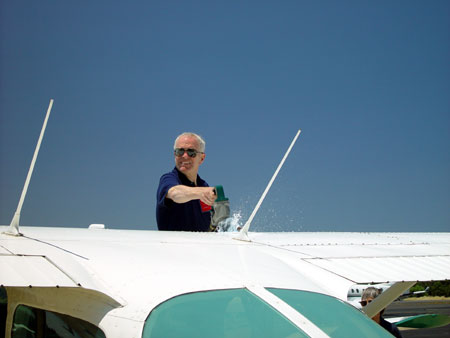 Filled the fuel, but the co-pilot filled
into the wrong tank.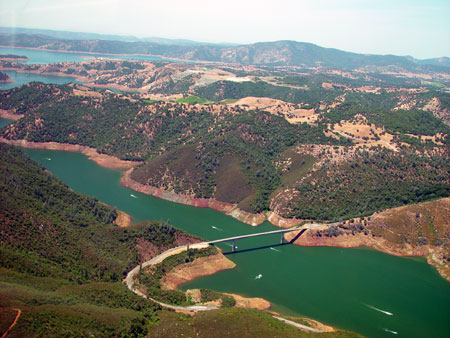 A
river near Columbia, CA.
Related links:
Yosemite National Park