San Francisco Chinatown II, California
June 20, 2003 in San Francisco, CA
Friday
I woke up at
9:00 am and felt really tired. There was no any motivation for
me to leave the hotel room. I just modified some pictures and did
some preparation for the web pages.
Keith recommended me to take shuttle bus to airport; the shuttle
bus he mentioned called Blue Van. I called 1-800-BlueVan and
booked it. The Blue Van company told me that the van will arrive
between 4:00 to 4:45 pm.
I left hotel almost 1:00 pm without breakfast and lunch. I
walked to Union Square and took cable cab to the China Town.
China Town is always a mess, I just walked around. There is a
video rental shop, the assistants inside were all Shanghainese.
I spoke in Shanghainese to kid with them.
It was almost 2:00 pm but I didn't find any good restaurant
yet. There is a restaurant pastes the menu on the windows with
Shanghai dish name. I walked in and the boss spook Cantonese
to me, I exited restaurant immediately. I don't think a
Cantonese can make real good Shanghai food in United States.
They even can't make good Cantonese food. Eventually, I
gave up finding a Shanghai restaurant. I had Mock Turtle Noodle
at a normal Canton style restaurant, the noodle was Cantonese
noodle and the dumplings inside were real good.
I bought a 24oz Bud Light and a small bottle of Jack Daniel's.
I went back to Hilton Hotel by #30 public bus. I had nothing
to do and just sat in the lobby and went online through wireless
service.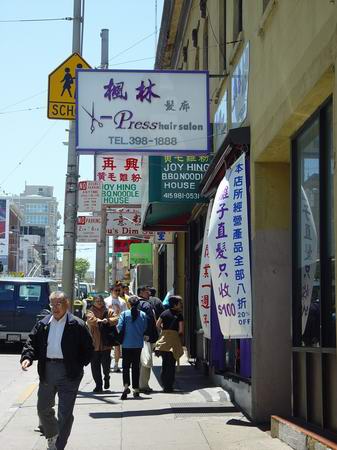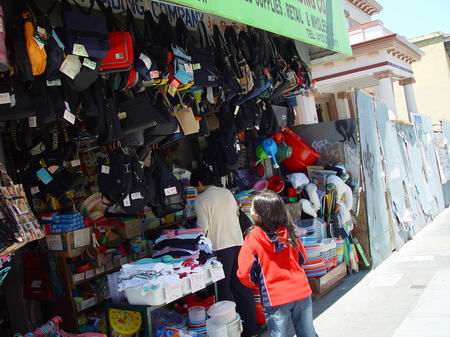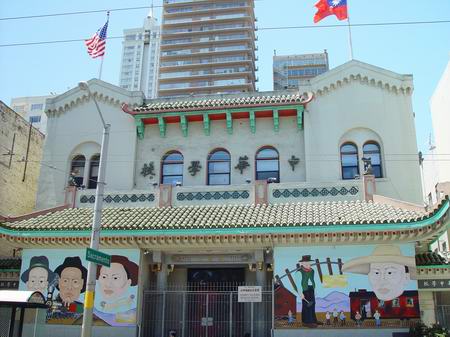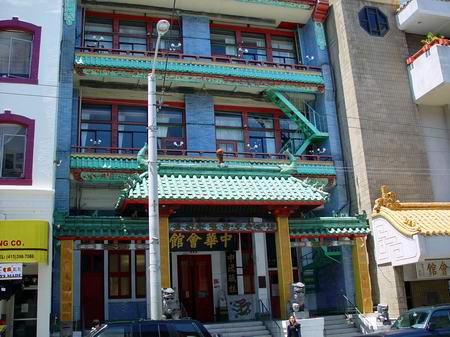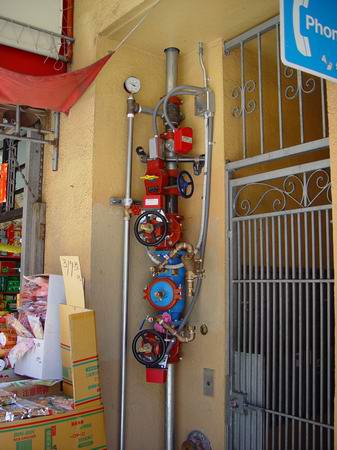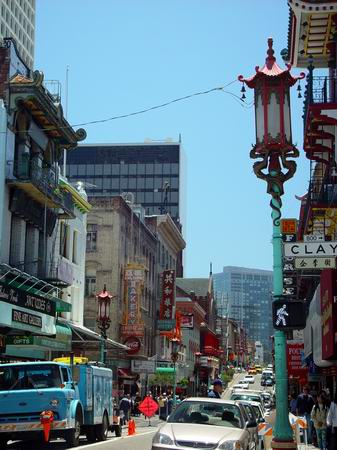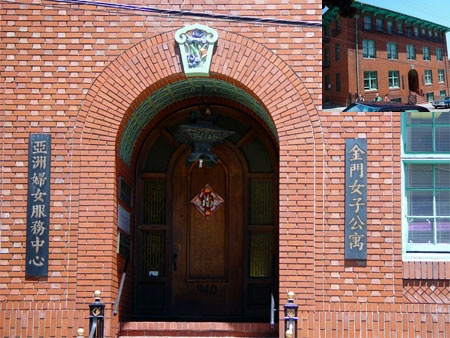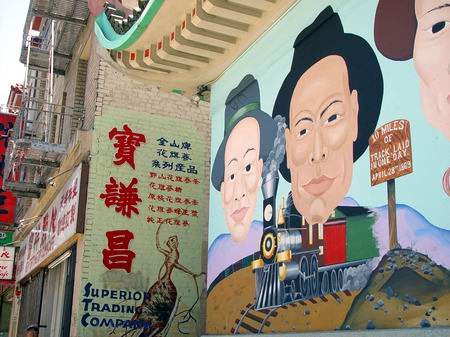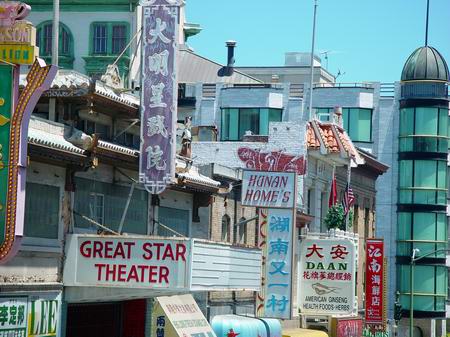 The chess was behind the glass case, so the photo quality was
not good.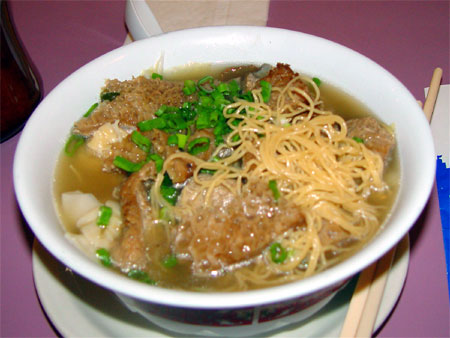 Lunch at San Francisco Chinatown, June 20, 2003.
Related links:
San Francisco Chinatown
Information and Resources