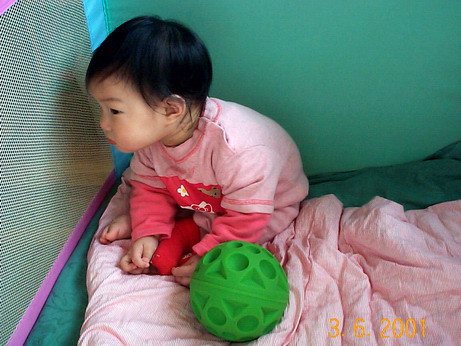 最最经典的小豆照,一只袜子已经被小坏蛋脱了下来
The best picture we think, Sam took it. Acctually, she was watching CNN.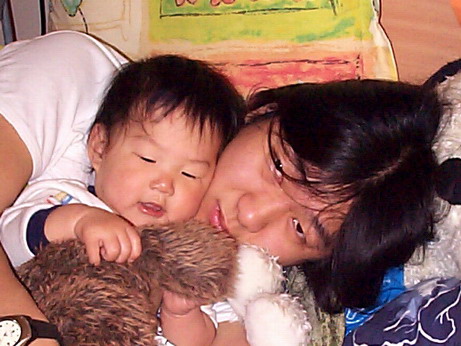 豆爸醒不過來
TT dog, Lara and daddy, sleep togenter.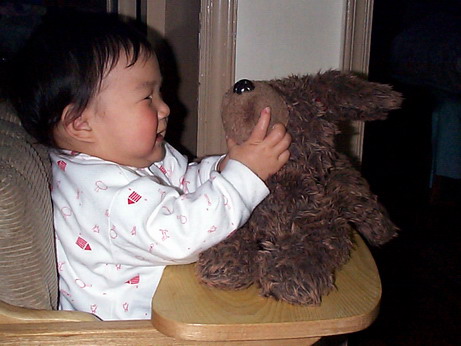 TT狗終於落到小豆手裡了,有點慘
TT dog was alone with Lara, what gonna happen?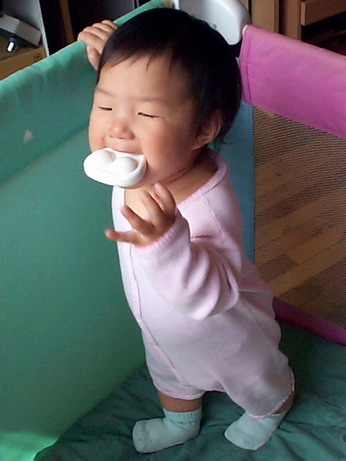 無題

讓我出來
Let me out.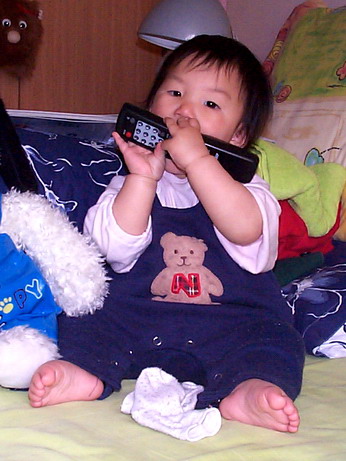 啃遙控器(事後發現遙控器的按鍵被啃去一角)
Eventually, one button was bited off by Lara.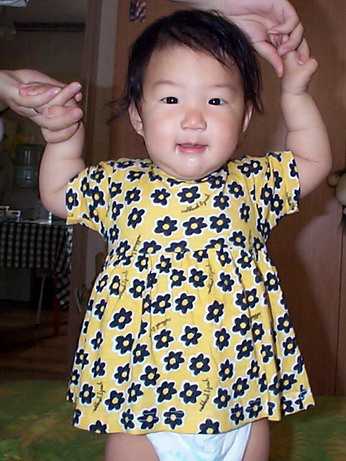 已經開始擺pose了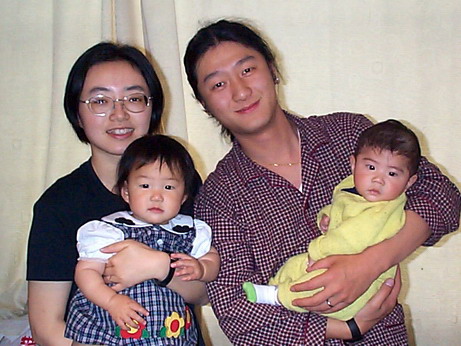 合家歡

豆豆小時候一直就是這麼睡
The best sleep position Lara likes.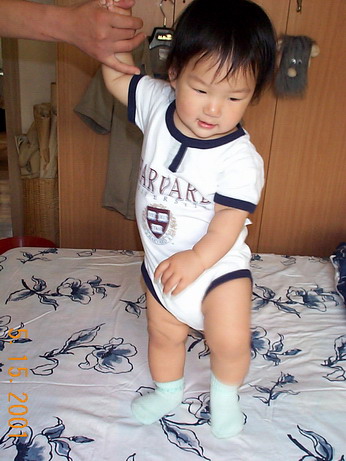 哈佛校服
This dress was bought by Christie Ho from Havard University.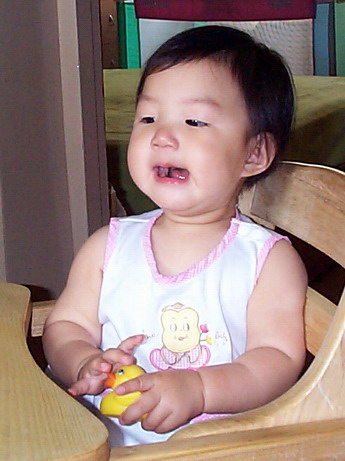 The most strange face of Lara.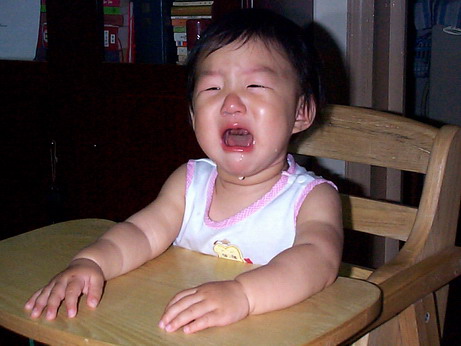 小豆大哭
Why are you crying so hard?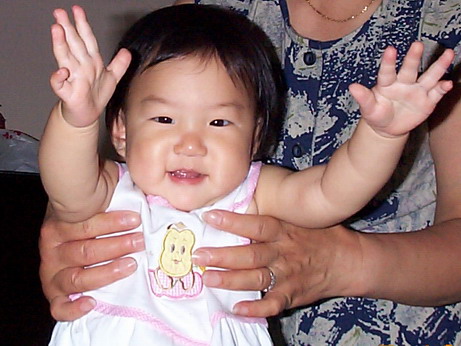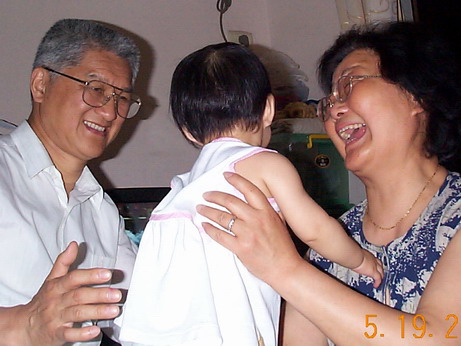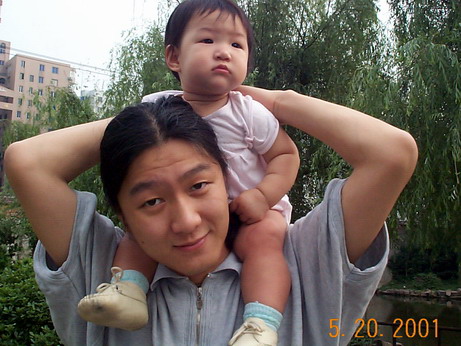 小豆第一次坐在爸爸脖子上,還坐不穩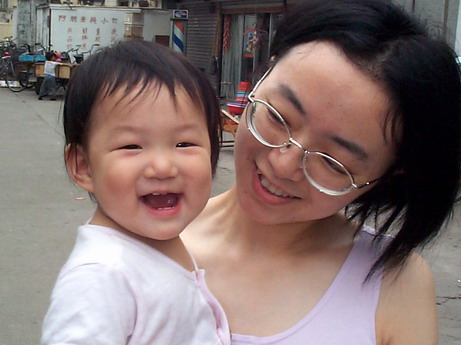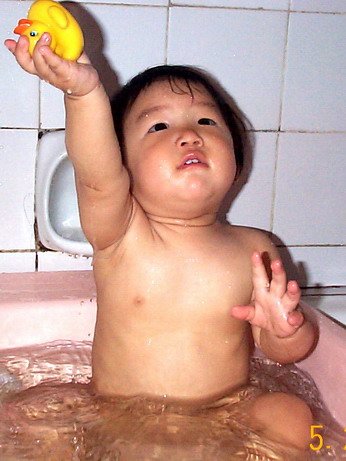 Lara loves this duck, she likes bathing with the duck together.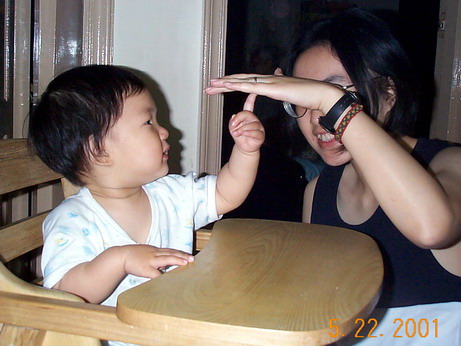 金鎖,銀鎖
Golden lock, silver lock, a typical Chinese finger-game.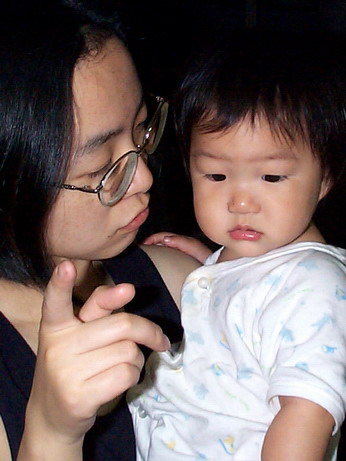 別怕,爸爸逗你玩的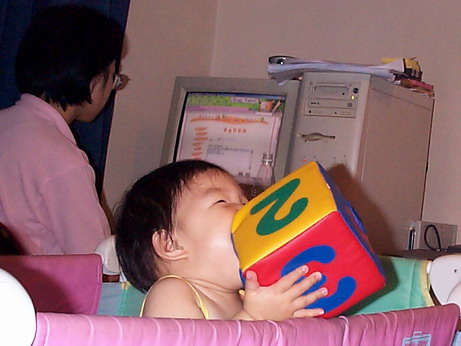 趁媽媽沒看見,我啃,我啃,我啃啃啃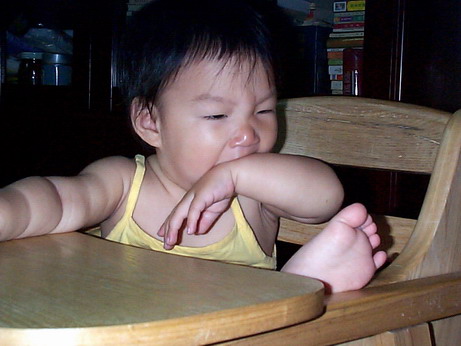 哼,吃完手手再吃腳
Is she going to bite her foot after the hand?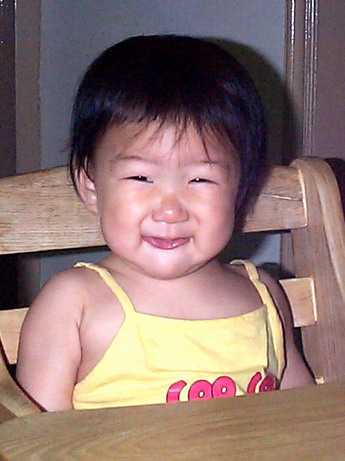 惡形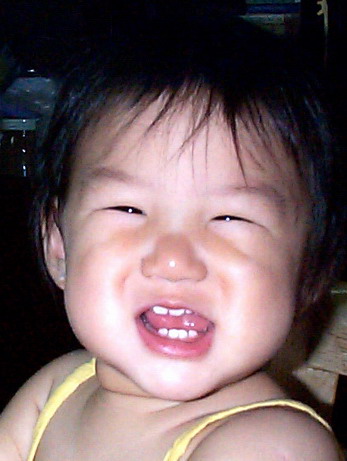 牙齒,小豆91天就開始長牙
Lara started teething at 91 days.