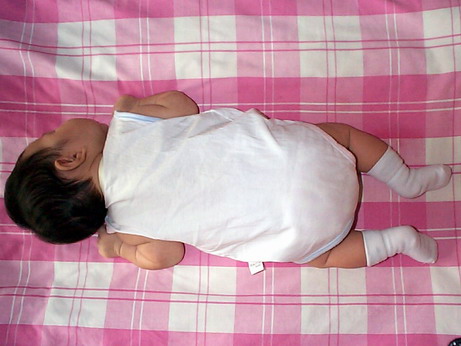 豆豆已經滿月了
Lara was already two months old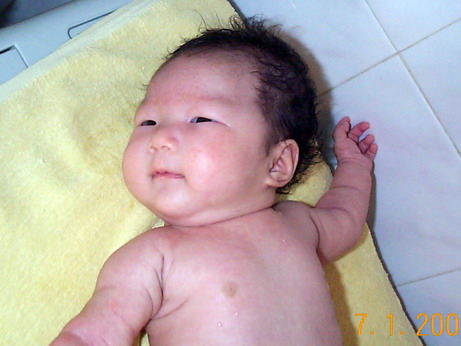 小豆出浴
after shower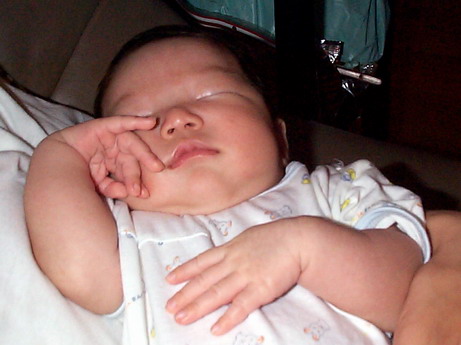 睡覺翹起蘭花指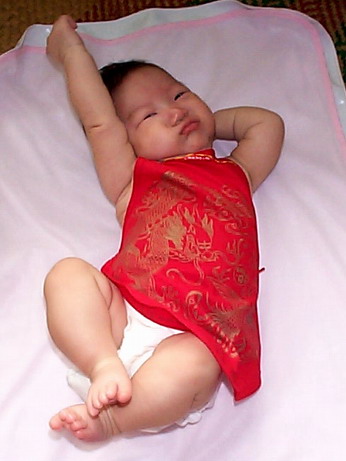 紅孩兒,直到現在(四歲)伸起懶腰來還是如此
Lara's uncle call this "red kid". Red Kid has two meanings, first is the name of a character in fable story, second means "communist kid".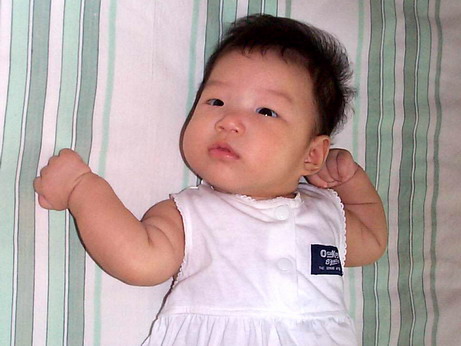 三個月缺幾天的時候,第一次會翻身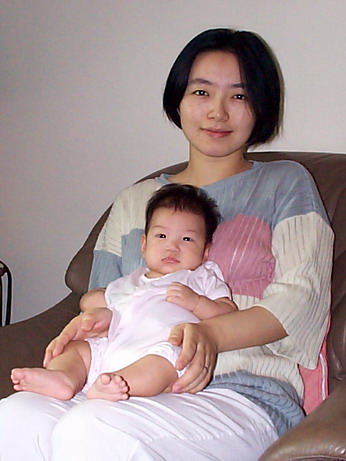 百日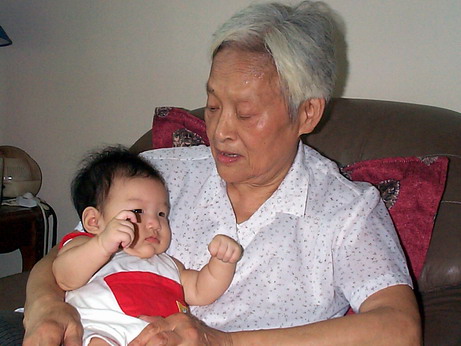 豆豆和太太(曾祖母,蘇州話)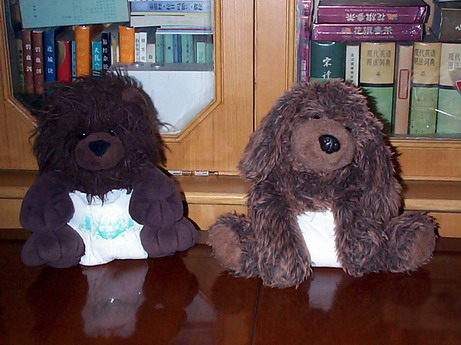 豆爸苦練qiao(上海話,包紮的意思)尿布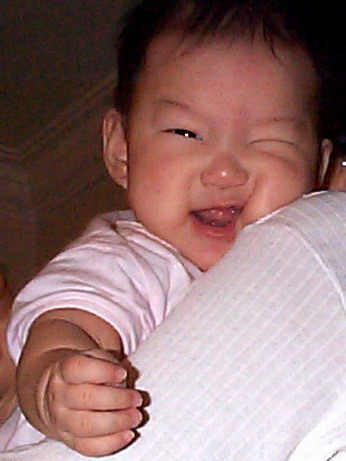 小精靈,豆爸最喜歡的一張照片
The cutest picture which Yule likes.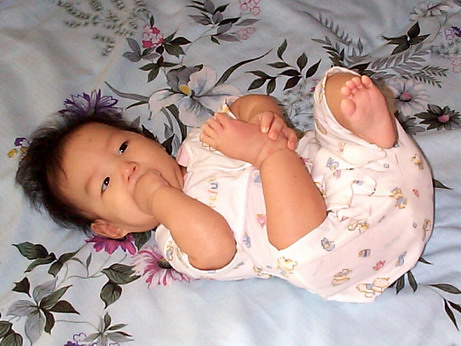 仙女下凡,還好沒有臉著地,腳上有個蚊子塊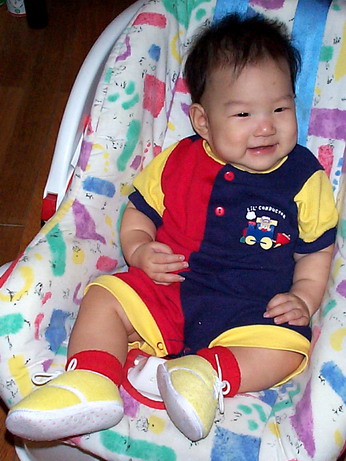 豆豆坐在car seat裡,car seat是逛超市的好東東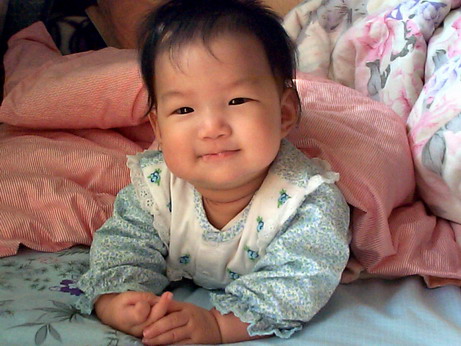 November的一個星期六早晨,小豆子對著爸爸笑個不停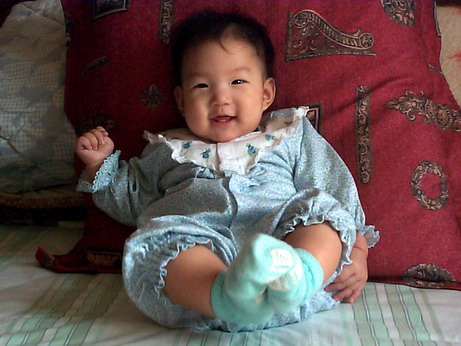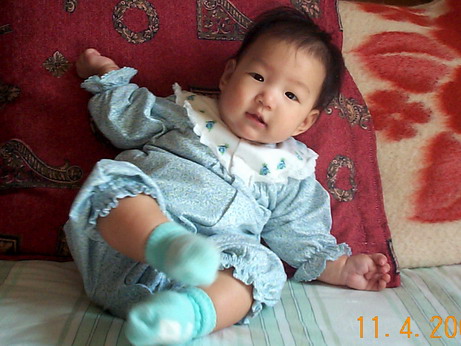 小豆剛學會坐,還坐不穩
This picture and above picture is continuous, Lara just knew how to sit at that time.